Pupil Social, Emotional & Mental Health
Sometimes children need support with Social, Emotional and Mental Health.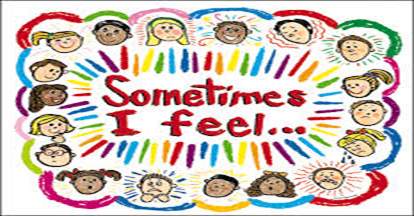 At St. Mary's we are promoting the Health and Well-Being of children as we understand that a healthy body and mind will enable the child to reach their full potential to become a lifelong learner.
Mental health is how we feel, how we think and how we behave. Mental Health Promotion for children and is everybody's business. At St. Mary's, we recognise that all children and adults need the foundation of positive mental health to benefit fully from all of the opportunities available to them.
It is about:
being able to form and maintain relationships with others
being adaptable to change and other people's expectations
being able to have fun
being open to learning
being able to develop a sense of right and wrong
being able to develop the resilience to manage ordinary setbacks
All children and adults need to:
be able to Connect with others by participating in groups and teams
know they are Capable and able to achieve
know they Count in their world and can contribute to their community
know they have Courage and can manage risks appropriately
Everyone experiences life challenges that can make us vulnerable. At times, anyone may need additional support to maintain or develop good mental health.
The mental health of children and adults in school, parents and carers and the wider whole school community will impact on all areas of development, learning, achievement and experiences. All children have the right to be educated in an environment that supports and promotes positive mental health for everybody.
St. Mary's provides a learning environment that promotes and enhances positive mental health. A consistent approach means that the school environment and school ethos all promote the mental health of the whole school community. Healthy relationships underpin positive mental health and have a significant impact.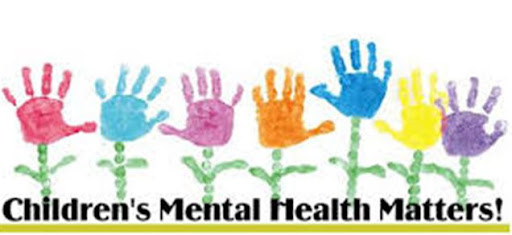 Here are some of the things we do at St. Mary's do to support children's social, emotional and mental health. We provide opportunities that promote positive mental health, through the standard curriculum and extended provision:
Our PHSE curriculum
Self-esteem Groups
Early identification of needs through a graduated approach to teaching and learning
Differentiated learning activities
Additional Support
Drawing and Talking Therapy
Trained staff
Growth Mindset
Regular updated training for staff

Helpful Websites and links to support children with their wellbeing and mental health:
Parenting Smart (Place2Be)
The children's mental health charity, Place2Be, has launched a new website aimed at helping parents with typical situations they can find themselves in with their children.
Advice can be found on over forty topics including:
Understanding sibling rivalry 
My child is lying, what does it mean, what should I do?
My child has trouble going to sleep
My child says 'I hate you!'
Cultural identity: who am I?
The Parenting Smart website can found here: https://parentingsmart.place2be.org.uk/
NSPCC
The NSPCC and Childline have published a set of downloadable posters to support two campaigns: Nobody is Normal (about being different); and Tough to Talk (boys' mental health).
The posters can be downloaded here: https://learning.nspcc.org.uk/research-resources/childline-posters-wallet-cards
Nobody is Normal page is here: https://www.childline.org.uk/info-advice/your-feelings/normal/
Tough to Talk page is here: https://www.childline.org.uk/info-advice/your-feelings/mental-health/tough-to-talk
Anna Freud Website
Anna Freud Website has useful information for parents on children's mental health and wellbeing
https://www.annafreud.org/parents-and-carers/resources/
NHS
A link to the public NHS site to help people take simple steps to look after their mental health, improve their mental wellbeing and support others.
https://www.nhs.uk/every-mind-matters/
Growth Mindset
Information on helping to develop a growth mindset with your children at home.
https://www.bbc.co.uk/cbeebies/grownups/help-your-child-try-new-things
Please scroll down to the bottom of this page for more useful links to help your child.